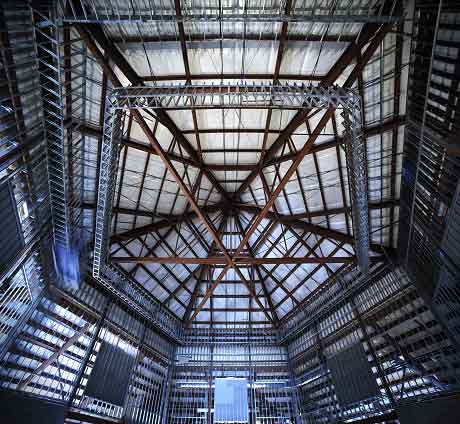 History
Pi-Tech, Inc. was founded in Macon, Georgia in 1997. We strive to accurately and efficiently meet the technical needs of our customers. Pi-Tech's structural engineering capabilities include structural analysis and design of structural systems built with steel, aluminum, concrete, masonry, wood and reinforced fiber composites. We work on a wide variety of projects involving aerospace, mechanical, and civil (residential, commercial and industrial) structures.
---
Technology
Our engineers use leading edge technology in the analysis, design and plan production process. Finite-element based analysis software is used for 2D and/or 3D modeling to allow our engineers to visualize a structures behavior under load and achieve optimum designs. Our staff is experienced in the design of structures subject to static, dynamic (vibration) and/or thermal loads. To communicate our designs to clients, software such as REVIT Structure (BIM), Solidworks, and AutoCAD is utilized.
---
Experienced and Licensed Engineers
Pi-Tech has experienced and licensed engineers. Engineers are licensed by the state in which they practice. Members of our staff are currently licensed in the states of Alabama, Colorado, Florida, Georgia, Indiana, Kansas, Louisiana, Maryland, Massachusetts, Mississippi, Montana, North Carolina, Ohio, Pennsylvania, South Carolina, Tennessee, Texas, Virginia, and Wisconsin. All engineers are bound by a code of ethics and state law to practice only in areas where they are qualified. Our licensed engineers at a minimum have completed an accredited, degreed engineering program, have worked under the direct supervision of other licensed engineers for a portion of their careers, and have passed a comprehensive exam.
Experts
Structural Analysis and Design
Plans and Specifications
Structural Inspections